Presentation and collaboration technology are increasingly part of how we communicate. Technologies that allow online meetings, document sharing,and collaboration are increasingly used.
Visual collaboration has become essential to the business as other communication infrastructure ssuch as phone and email. Many consider AV systems in meeting rooms to be business-critical. In many cases,if the meeting room AV or videoconferencing equipment fails, then the meeting fails. This continuous trend requires reliable devices, sustainable,and repeatable AV solutions.
An integrated meeting room system should include appropriate communication technology for the people in the room, such as displays and the ability to show content from both fixed presentation devices and the presenter's laptop and mobile device.
The room should also include appropriate communication technology for remote participants, such as videoconferencing, and an intuitive means to operate the room equipment.
Millions of dollars are lost every year due to the set-up time of meetings, downtime of equipment,and difficulty in using disparate systems.
The room should provide an environment where effective communication is possible and made EASY for the participants.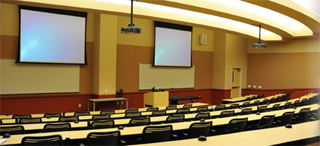 Tale- Classrooms and Lecture
Educational institutions are increasingly embracing technology in the classroom as a means for improving academic achievement. Various digital technologies have been introduced to education over the years from projectors and televisions to computers and smart boards, and recently video and web-conferencing via the Internet. We work with educators to create the most comprehensive portfolio of integrated, standards-based, end-to-end solutions for all class sizes and networks.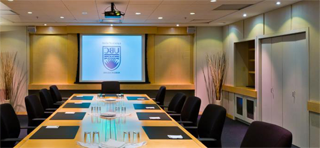 Board Rooms and Meeting Rooms
Our sophisticated, but simple to use Audio/Video/Control AVC solutions are a great solution for organizations looking to improve the productivity and efficiency of its meeting spaces.
A boardroom or meeting space designed and implemented by CaribTech offers simplicity, efficiency, and productivity with cost-effective integrated automation and control solutions for today's technology-rich presentation facilities. Our solutions can be customized so as to predict user actions based on who, when and what to do.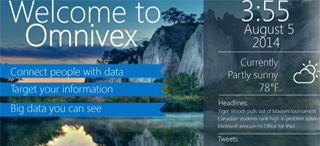 Intelligent Digital Signage
The IDS solution enables organizations to drive business results, improve operational performance, and empower and engage people. The greatest benefit of IDS is not its ability to display different content at different times, but rather the opportunity it provides in engaging and captivating a patron/passerby with immersive content that transforms the signage into a true experience. With the IDS solution you can leverage your existing investment in data by connecting the right people with the right information at the right time.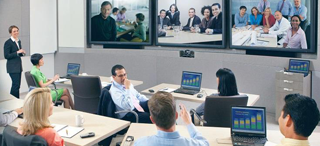 TelePresence
Video is becoming the most widely used means to communicate within the enterprise. The success of videoconferencing stands or falls on outstanding user experience, reliable, consistent, high-quality images, easy to operate and appropriate to that moment's needs. That sounds simple, but the underlying technology is complex. To remove that complexity for you, we have partnered with industry leaders and established purpose built solutions and preconfigured services which make the implementation and use of videoconferencing even easier.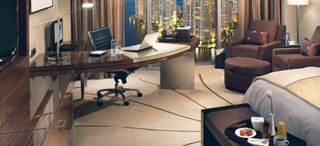 Hospitality
Entities within the hospitality industry search for innovative ways to attract and retain customers and differentiate from the competition.
The use of background music in restaurants, retail stores, lobby areas and health spas has proven to be an excellent investment. The music can be used to set a mood, provide a soothing ambiance and mask intrusive background noise.
Interactive Digital Signage can incorporate way finding, events listings, product displays etc. This allows patrons to interact with the digital signs and more importantly, navigate to their particular area of interest.
Connecting several locations of people together using videoconferencing for training or company events is becoming priority number one for hoteliers. These new solutions are helping hotels to market themselves better, while helping to cut costs and improve productivity and communications.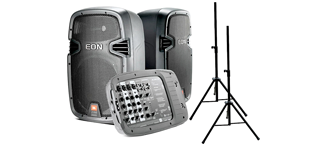 Portable AV
Mobile audio amplification solutions and displays for education, houses of worship, hotels, meeting facilities and equipment rental businesses. Versatile enough for classroom uses and addressing school assemblies, athletic events and larger groups, our portable AV products will make sure messages are clearly communicated.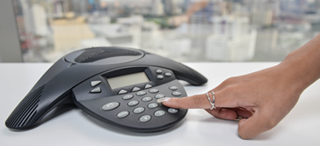 IP PBX
IP PBX systems can transform the way a businesses operate by providing access to a company's internal telephony system from anywhere in the world. In doing so, IP Telephony enables businesses to leverage their people and resources while improving their bottom line. The technology can help businesses meet their voice communications requirements at far less capital costs and operational expenses than traditional voice solutions. Customers receive a seamless experience when calling, and employees have the flexibility that our digital world requires. IP PBX systems tend to be inclusive, and features such as call waiting, three-way calling and caller ID have become more are standard.
As the mobile worker population increases, employees need ready access to telecommunications options from wherever they are. IP PBX systems are fulfilling that demand by offering completely functional, Internetpredicated communications systems that provide a seamless experience for the customer no matter where the recipient is located.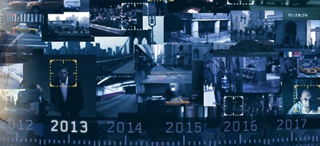 Surveillance
IP Surveillance allow control and viewing of cameras over a Local or Wide Area Network (LAN/WAN) as opposed to a traditional CCTV solution which is more local based in its application. In addition to the viewing of camera imagery over a network, IP monitoring has the following advantages:
Simplicity in installation and system manipulation
Scalability – A network video system can grow with a user's needs—one camera at a time, while analogue systems can often only grow in steps of four or 16 at a time.
Wireless Capability – removes the need to wire the system for video and control. This reduces installation time and cost, both at the onset and for future expansion. Heightened Security – Permission levels can be set for each system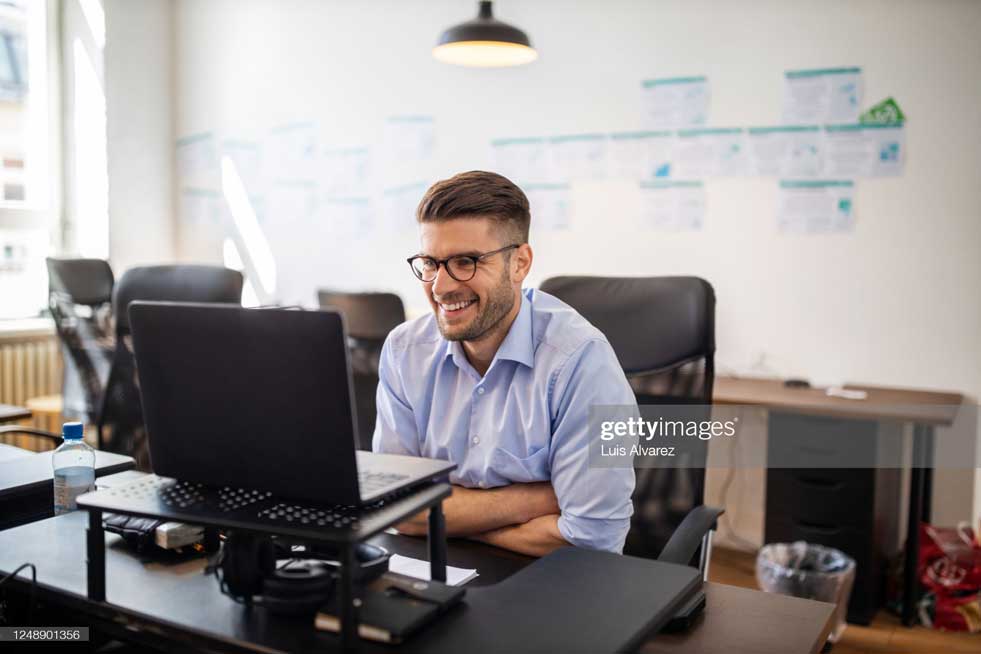 Touch-Free AV Solution
Technology is designed to minimize contact with shared AV user interfaces.
Imagine rooms that sense that you have entered the space and automatically turn on the AV system OR Imagine places where you connect your device to the system and the display powers up and present content.From there, you can hand off to another presenter by merely disconnecting your device or walk away,and the system shuts down the display.
Through its partners, Caribbean Technology Solutions delivers the simple, zero-touch wireless presentation and content sharing experience you want in our new reality.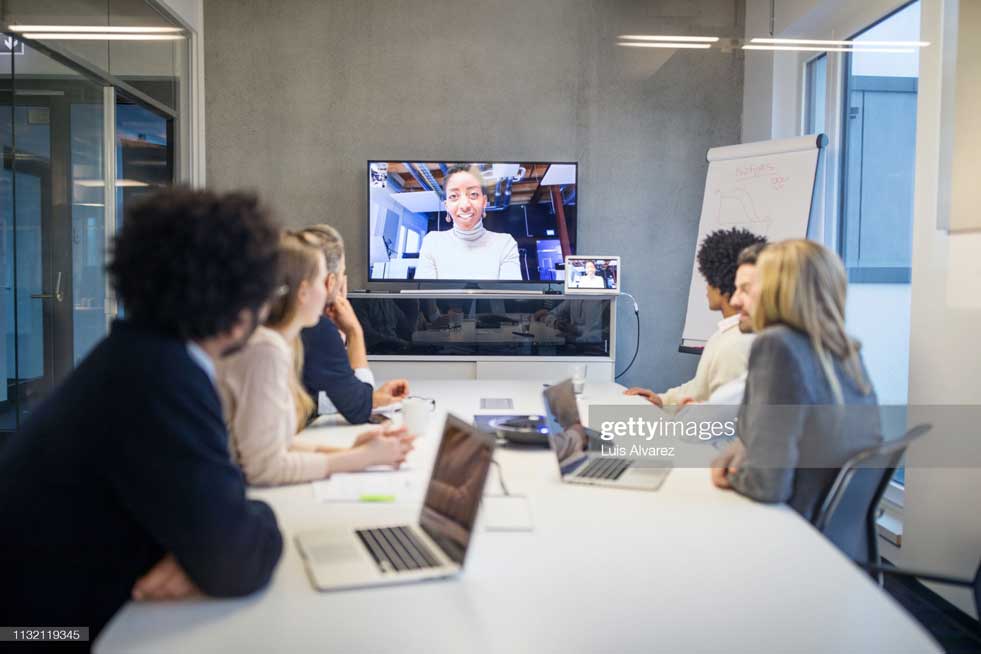 Interactive Huddle room VC Kit
Do you have a Huddle space where interactive collaboration is a must?
Turn your huddle room into an intelligentcollaboration space.
Our IHVC Touch solution is designed for simplicity and a user-friendly experience. The solution comes completed with an interactive display, built-in pc, microphone, and an external 120-degree Camera.
A built-in application provides a meeting room dashboard with essential time-saving integrations for calendaring, video conferencing, and application launching. The software provides a "one-touch" experience for joining scheduled meetings, running applications, accessing data, and organizing your business intelligence assets.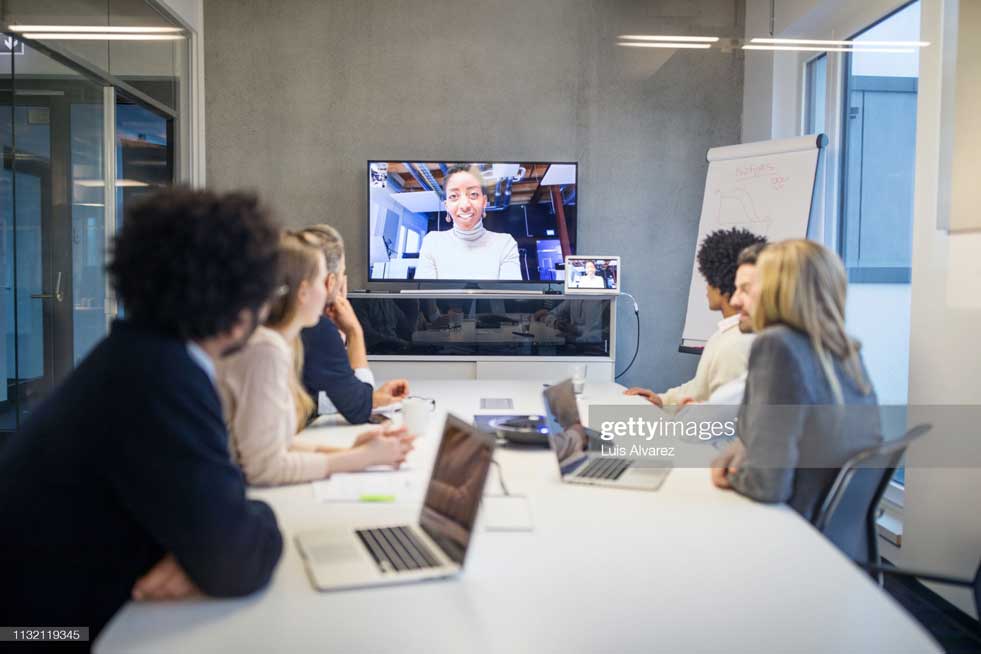 Crestron Flex MX
One Solution For EveryVideo Conference.
Collaborate on any platformin any room at any time.Flawlessly.
Has your organization standardized on a videoconferencing platformbut needsthe flexibilityto useother solutions?Flex MX brings every option to the table. Simply and effectively.
Flex MX supports both native, one-touch join for Microsoft Teams® or Zoom Rooms™ software and BYOD for all other platform software,all with just one room. Now every solutioncan handle every meeting on any platform with Flex MX.
LET US HELP YOU…CONTACT US
Caribbean Technology Solutions
Address: Unit #11, 22 Trafalgar Road,
Kingston 10, Jamaica.
Tel: 876-906-4767 / 632-0447 / 631-5456